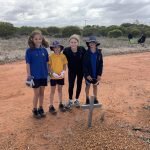 Please take a look at some photos of our amazing students and what they have been up to this year. This week we have had the Newman College students visiting.
Read More
We believe this school will promote the development of each individual in a holistic way.
The ability to learn independently and collaboratively using creative and problem solving skills.